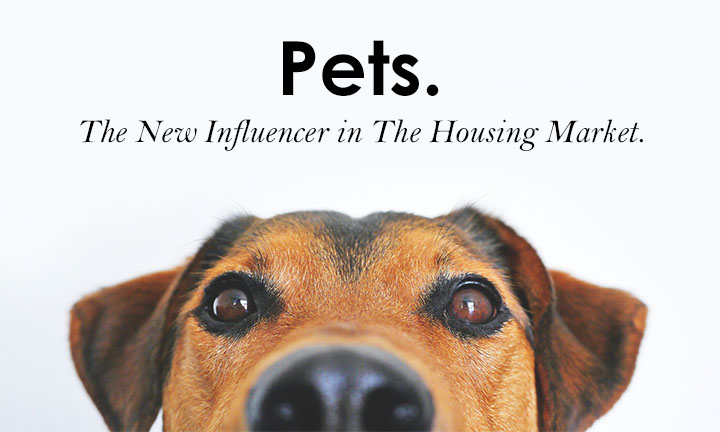 Pets: The New Influencer In The Housing Market.
January 13th, 2019 / by Lake Area Mortgage
There's a new dog in the housing market, literally. According to a survey done by The National Association of Realtors, 99% of pet owners consider their animals part of the family. Within that, 89% of households say that animal-related considerations will play a role in deciding their next living situation. Let's investigate this from a buying, selling, and renovation perspective.
First of all, it's fair to say that owning a home with pets is much easier (and less expensive) than renting a home with pets. This past year, 33% of millennial homebuyers bought their first home to accommodate to their pets' needs. To put that into perspective, marriage was at 25%. So, what are these pet owners looking for in their house hunting process? Over half (54%) are looking for proximity to walking paths while 49% need to be near an animal store. There might be a blizzard outside, but the dog must explore and eat!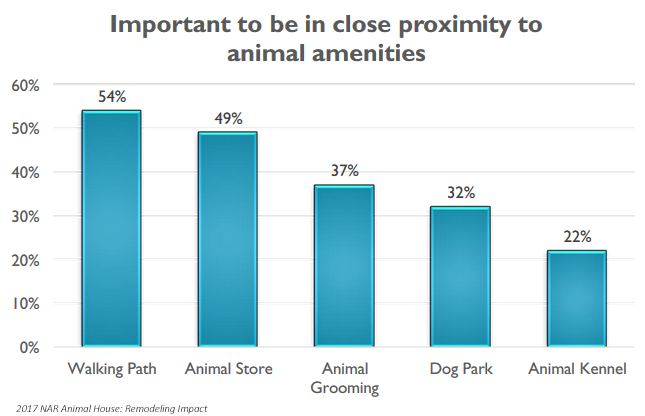 As for features within the home, a fenced yard is most important to buyers at 91%, while laminate flooring drew in 66% of buyers. Included in that list: built-in dishes & beds – fancy!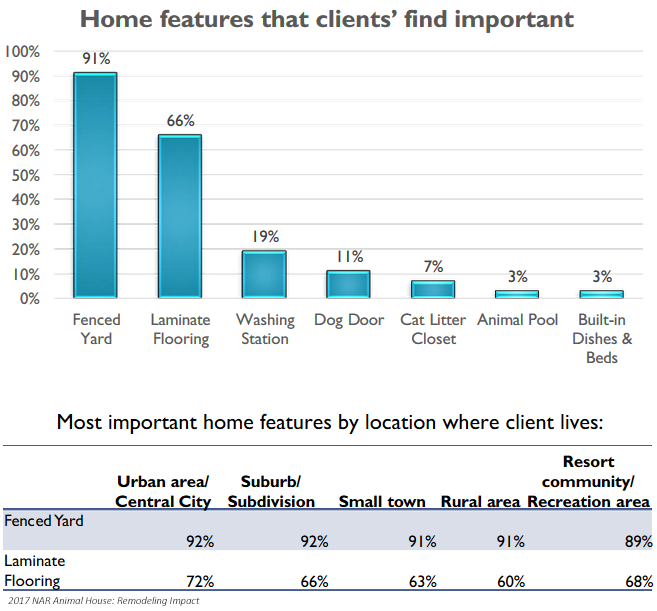 Your pets can play a role in selling your home as well. Animals inflict some wear and tear on a home. For example, your potential buyers may not be as forgiving as you are about Fido's scratch marks on all the doors. The National Association of Realtors asked agents for their best advice for those selling/staging their home. Their top suggestion is to replace anything that has been damaged. Next on that list: cleaning the home to remove pet odors/scent & taking the animal out during a showing. Cats love to be cozied up at home, but you might want to take them on a field trip with you during the showing.
Not interested in moving? Animal-accommodating renovations are a thing…a big thing! Nearly half (52%) of pet owner/home owners have done some sort of renovation for their pets. The most popular specific renovations? A fenced-in yard (23%), Dog doors (12%) and laminate flooring (10%).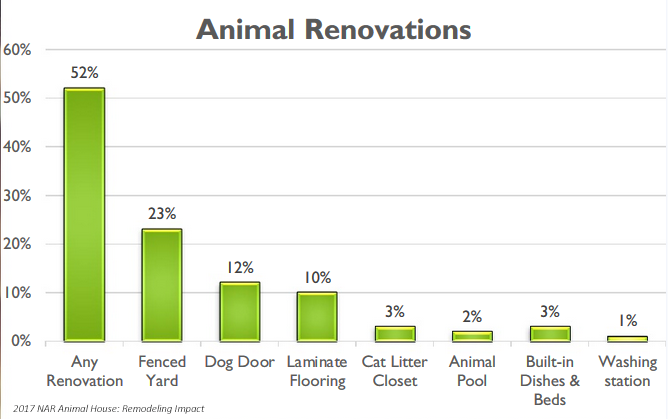 Did you know that Lake Area Mortgage has a new Renovation Loan? We do! You can build a pet sanctuary with a Lake Area Mortgage Renovation Loan! Nothing but the best for the pets – we get it!
It's a pet's world, we're just living in it!
References:
National Association of Realtors. (2017). 2017 NAR Animal House: Remodeling Impact. Retrieved from https://www.nar.realtor/sites/default/files/reports/2017/2017-remodeling-impact-animals-in-homes-02-13-2017.pdf