Minnesota Mortgage Options for Home Buyers
Which Type of Mortgage is Best for Me?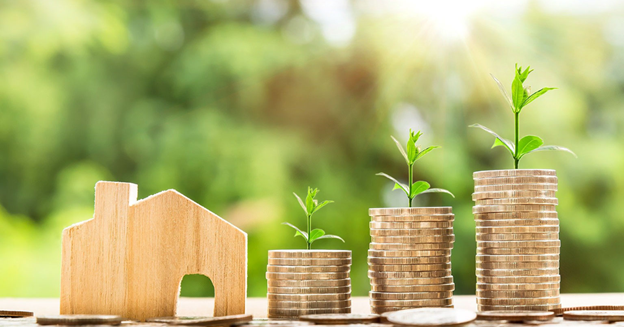 Exploring Minnesota Mortgage Options
There is no doubt about it, finding the right mortgage for yourself or your family can feel like a daunting or even overwhelming task. Regardless of whether you're a first-time homebuyer, buying your dream home, downsizing, flipping, investing or looking for something else altogether, Lake Area Mortgage offers a wide variety of options for your home purchase.
Throughout this mortgage homebuying guide we will illustrate the different types of mortgages, the benefits, and potential pitfalls of each, and hopefully help you decide which mortgage type is best for your situation. Let's get started!
Mortgage Types:
There are 2 main types of mortgages, fixed rate & variable rate. Within those two main categories there are a multitude of subcategories to customize the payment plans to each consumers' needs. While there of course are other mortgage options, this is a comprehensive view of what most buyers utilize as a lending vehicle to purchase their first home.
This is the most common type of mortgage loan for consumers to finance a home. In this type of loan, the interest rate is fixed at the start of the loan and remains constant throughout the life of the loan. This type of mortgage loan may suit your needs best if you:
Are looking for security of making a constant, predictable payment month-to-month
Are planning to stay in the home for the long term (Generally 5+ years)
A no closing cost option or low closing cost option greatly reduces the amount of money you need at closing because it covers your third-party charges and waives lender origination fees. At Lake Area Mortgage, we can offer eligible homebuyers unique programs through the Minnesota Housing Finance Agency that help with these issues. You'll still have a down payment and need money for prepaid reserves (such as property taxes, homeowners insurance, and prepaid interest), but this is a great option if you want to bring less money to closing. Your interest rate may potentially be slightly higher, but there's no prepayment penalty or hidden restrictions. This option may suit your financial needs best if you:
Don't have a lot of money for closing on hand or want to spend less cash in hand upfront
Are a first-time homebuyer
Through the GI Bill of 1944, if you are a veteran of our military, a widowed military spouse, or an active duty service member, you can apply for a VA home loan to purchase a home. The program is designed to make it easier for qualified purchasers to gain the benefits of homeownership. Interest rates can be better than conventional rates and there is no minimum down payment! That means many eligible buyers can purchase with 0% down. This loan may suit your financial needs best if you:
Are an active duty service member, veteran, or an eligible family member
Are needing to finance up to 100% of the home
Have a low credit score & have a higher debt-to-income ratio
These are like they sound – much larger loans. If your loan is large and it exceeds the conforming loan limit in our area ($726,200 in 2023), then a jumbo loan is needed for the financing. With a jumbo loan you can finance your dream home and enjoy the finer luxuries of Minnesota. This loan may suit your financial needs best if you:
Are considering a home with a purchase price of $726,200 or greater
Are looking for a higher loan amount with a competitive interest rate
FHA loans provide an advantage over conventional loans because they are backed by the FHA or the Federal Housing Administration, which is the world's largest mortgage insurer. The FHA does NOT lend money, rather they back the lenders should the borrower's default on the mortgage. This loan may suit your financial needs best if you:
Are first time home buyers
Have average, poor or limited credit
Need a smaller down payment option
Need to consider expanded co-borrower options
These loans are typically for people who are moving from one home to the other and want to utilize the equity on their existing home, to put a down payment on their new home. This type of loan acts as a transition vehicle between two properties and allows borrowers to access equity in their current home to use as down payment for their next purchase. We allow borrowers to loan up to 80% of the appraised value of their existing home. This loan may suit your financial needs best if you:
Are selling your current home and buying a new home or are planning to have your home built
Desire the convenience of a seamless loan during the selling process of your current home
A USDA loan otherwise referred to as the Rural Housing Loan has a 30-year term with an interest rate set by the lender. There is no minimum down payment and allows for 100% financing. It does have income and credit requirements to qualify and can ONLY be used for primary residence. This loan may suit your financial needs best if you:
Live in a rural area
Have good credit and verifiable income
Plan on staying in the home 5+ years
These two types of loans are for either short- or long-term financing. A Lot loan is short-term financing used to purchase an improved lot that has curbing and/or utilities in place, with the intent to build a new home or cabin on it within a year. A Land Loan is longer term, typically used to purchase raw land and does not need to be improved land with utilities in place. A land loan is typically used for individuals wanting land to use for recreation or future build. These loans may suit your financial needs best if you:
Are purchasing land and looking to build a home
Either short- or long-term property holding
Lake Area Mortgage offers a wide range of mortgage loans, to suit almost any home buyer. Remember, our down payment assistance plans are available on several of our mortgages; make sure to ask about your options
Call us toll free at 1-866-321-1566 to speak with a Lake Area Mortgage lender or visit our site at Lake Area Mortgage today! Our team will work with you to help determine which mortgage type is the best for you!
***Mortgage loans are originated by Lake Area Mortgage, and are subject to credit approval, verification, and collateral evaluation. Programs, offers, rates, terms, and conditions are subject to change or cancellation without notice. Certain conditions apply. ***